Description of Location Galazio - Velianitatika
1500 m. away from Gaios, the capital of the island and heading uphill through olive groves lies Velianitatika one of the oldest villages in Paxos on the west side of the island, dotted with old manors, churches, paved paths and unspoiled base and beaches of incomparable beauty on the coast.
Villa Galazio Sunset is located 250 m. outside the village in peaceful tranquil surroundings. It was named after the most beautiful beach, Galazio, on the west coast of Paxos as well as the spectacular sunset you can watch either over a cocktail on the veranda or relaxing next to one of the two pools of the villa. The road leads to the villa's private car park and as the closest neighbor is about 200 m. before you get to the villa, the location is ideal for those wanting to relax and escape from the traffic noise.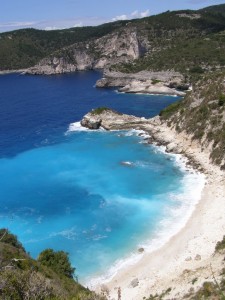 A must for those wanting the experience of a lifetime is a five minute walk to the edge of the western side late in the afternoon to view Galazio beach, the steep cliffs as well as the boundless sea and sky. The stunning sunset, a blaze of blue and red is a memorable experience.
Nearby, either a two minute drive or a ten minute walk, lies the secluded Avlaki beach in a location where one would think that the Greek god of the sea, Poseidon, with a mighty blow of his trident, struck the rocks revealing the pebbly beach. The beach allows you to try your skills in the water discovering a whole new world, scuba-diving / snorkeling!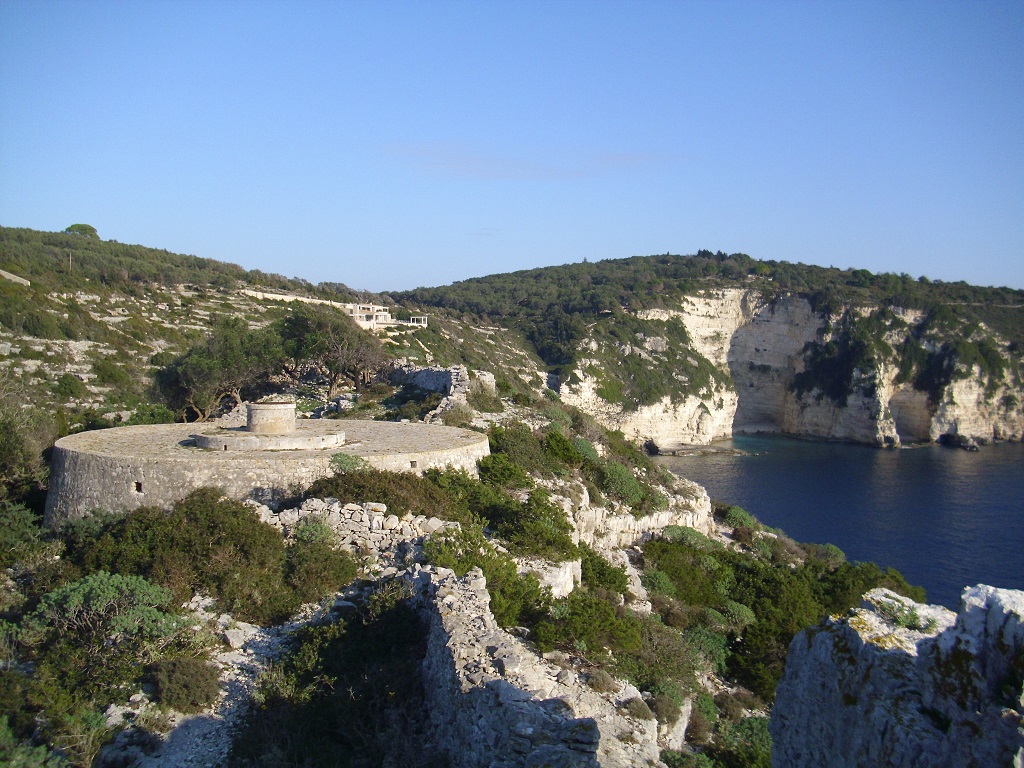 Just opposite the road the leads to Avlaki and following the stone-build path in front of you lies the cistern "Sterna Eliniki", dating from the Venetian period. The cistern is build on the edge of the natural rock formation and is of circular shape. Water is still collected today from the paved surface that slopes towards the center. During the war, it was used to provide ships with drinkable water. The cistern's construction which is considered a true word of art and the superb views will impress you.