Choose the accommodation that suits you. Our comfortable apartment and spacious villas guarantee an unforgettable stay on the island of Paxos created by
Poseidon
, Greek god of the sea, as tranquil sanctuary and hiding place for his beloved
Amphitriti
. It is said that he struck the southern part of Corfu and Paxos was formed.
See more...
Enjoy a glorious sunset in shades of red and blue next to one of the two pools offering perfect relaxation.
See more..
The Villa Galazio Sunset is set in quiet, idyllic surroundings among olive trees, only a five minute drive away from the captivating town of Gaios, the capital of Paxos, and 250m after the village towards the western coast of the island.
See More…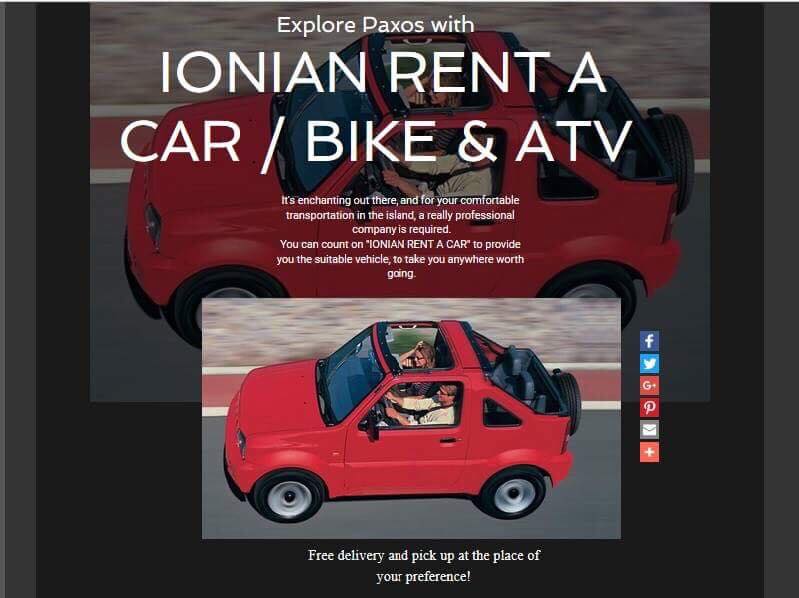 Prices include a Group A (1000cc) rented car or an automatic scooter for each of the apartments, except of the period 2 July – 16 September.